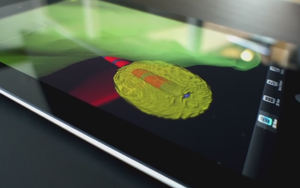 An enlightening video series launched by the SC conference steering committee in 2013 aims to illustrate how high performance computing is impacting everyday life – from manufacturing to storm prediction to the making of Hollywood blockbusters. The latest in the series is a short video highlighting the innovative work being done at the University of Utah's Scientific Computing and Imaging Institute in regards to helping Parkinson's patients lead more normal lives through deep brain stimulation (DBS). The Institute helps doctors pinpoint brain stimulation sites that relieve tremors in Parkinson's patients and drastically improve quality of life.
You can read the full article at
http://sc15blog.blogspot.com/2015/05/sc15-video-highlights-cutting-edge.html
Here's the short video and accompanying article with specific details.