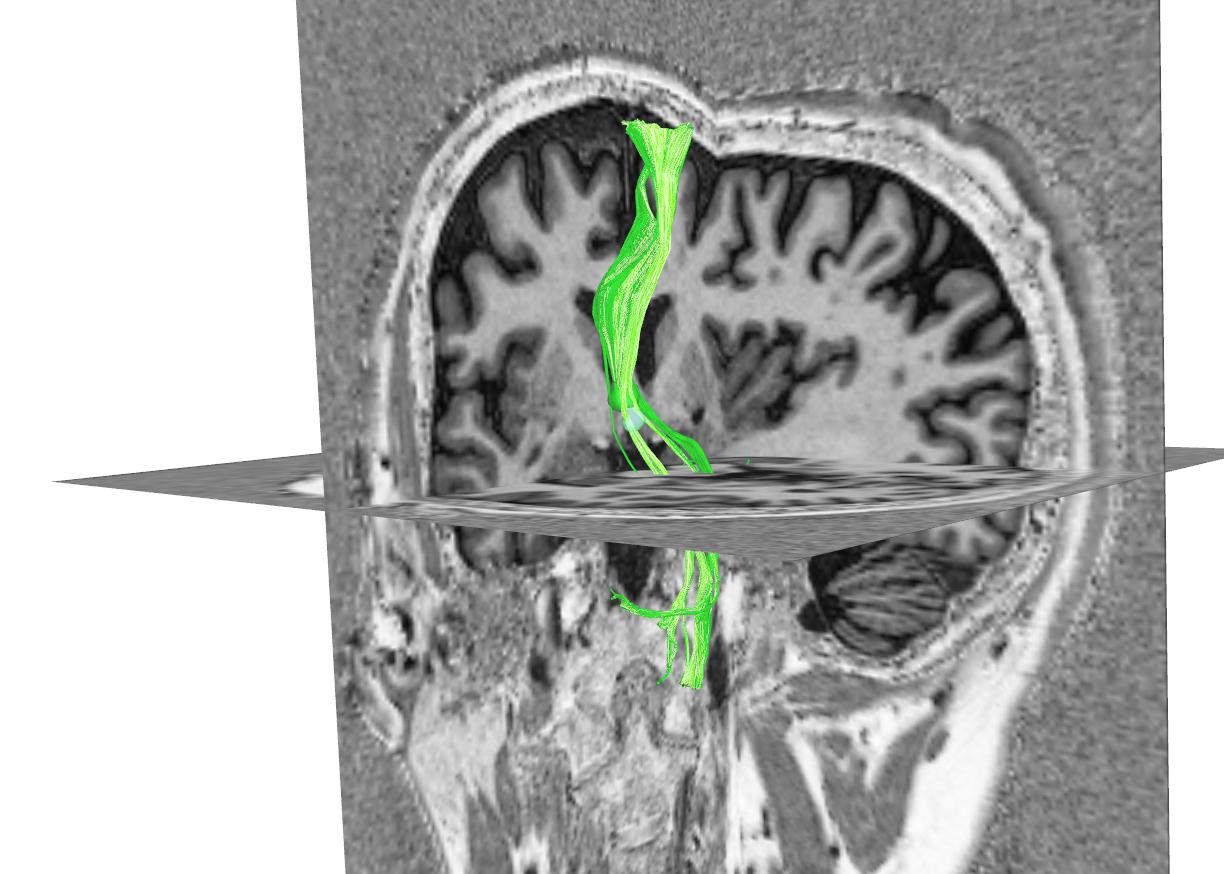 The University of Utah Neuroscience Initiative recently announced Christopher Butson, PhD, Associate Professor in Bioengineering and the Scientific Computing and Imaging Institute, was awarded funding for his project, "Differentiating Neural Circuits Modulated During Therapeutic Versus Ineffective Deep Brain Stimulation".
Dr. Butson's research focuses on improving treatment for movement disorder (e.g. Parkinson's disease) patients by developing technology to aid clinicians in programming Deep Brain Stimulation (DBS) systems. In these systems, electrodes are placed in the brain to help control involuntary movements and tremors through electrical stimulation of certain regions.
This research combines computational, imaging and clinical research approaches to differentiate the unique neural circuits stimulated during DBS. For this project, Dr. Butson and his team will evaluate specialized imaging data from DBS patients who have had both positive outcomes and negative side effects. This research will develop sophisticated algorithms which will attempt to predict the neural pathways affected by the stimulation. It is hoped once these pathways are identified, they will provide a guide for physicians to use in treatment to maximize beneficial outcomes and mitigate negative side effects for DBS patients.